welded yagi antenna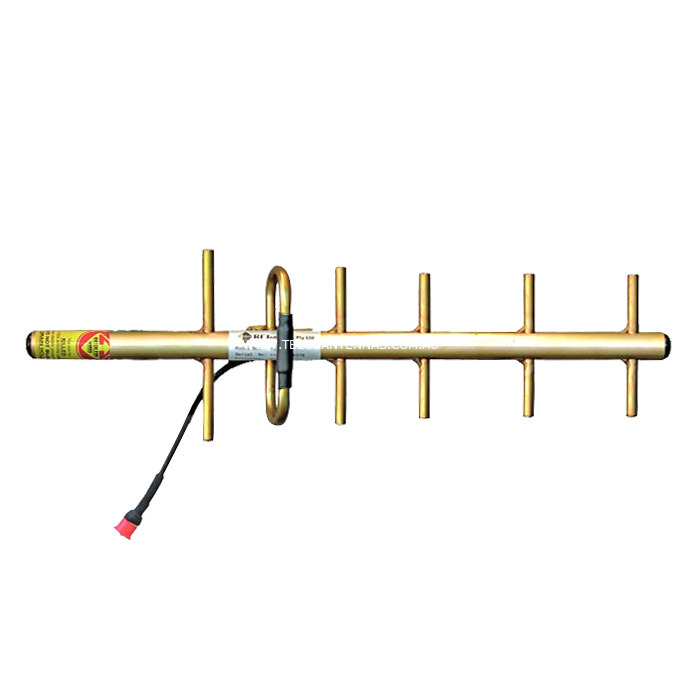 RFI 11dBi Yagi Antenna - Fully Welded Aluminium - 806-896MHz
RFI 11dBi YB806 Telstra Yagi Directional Antenna
Key Features
· Fully welded construction for maximum performance and reliability
· Extremely durable, long MTBF
· Can be configured in stacks or bays for higher gain applications
· Short low loss cable tail with N-female connector
· Australian manufactured and warrantied.
· This is a very high quality antenna designed for applications requiring high performance, low passive inter-modulation, and very low VSWR
· This type of antenna is typically deployed in 3G M2M control applications such as smart metering, water monitoring, etc.
· The YB806 Series are high gain Low PIM Yagi antennas which provide excellent point to point communications in RF control, short or long haul link, point to multi-point and other applications calling for highly directional antennas
· YB806 Series antennas exhibit narrow beamwidths (comparatively) and high front to back ratios to help minimise any potential interference to and from other systems
· The feed element of each antenna is of full folded dipole construction, welded to the mounting boom for maximum bandwidth, low intermodulation performance and reliability
· The passive elements are through mounted to the circular boom section and welded at each side before plating
· The alodine protective finish provides a conductive surface to ensure effective earthing of the antenna when mounting.
CB radio B antenna
Diamond antenna
Cb antenna
Fiberglass antenna
Car antenna
Mobile antenna
Vehicle antenna
Two way radio antenna
Nagoya antenna,
Diamond Antenna
Boat use antenna
Cheap antenna
Ham antenna
Amateur Radio antenna
CDMA antenna
GSM antenna
3G antenna
4G antenna
6G antenna
Professional antenna